Along with providing value to sales users as discussed in our previous post, another key factor in driving user adoption of customer relationship management (CRM) tools is usability. Organizations can provide the greatest information and value in the world, but if the tools are too hard or inconvenient to access, no one will use them. In this post, we will discuss the critical factors of improving usability.
It may seem obvious, but the technology just has to work. Here are a few of the primary considerations to address when selecting and maintaining a software tool.
Browser support – These days, there are many browsers to choose from and almost as many reasons to select one over the other. As most modern CRM solutions are now browser-based (and operating system agnostic), make sure that your CRM functions well in the most popular browsers used in your organization.
Mobility – Let's face it. Sales activity is not really a nine to five desk job these days. Sales relationships are often managed in-person – at industry events, the golf course, or even at some ungodly hour due to an urgent issue. And the common thread of these scenarios is mobility. A CRM solution has to have both flexibility and functionality on mobile phones and tablets. Like browsers, mobile tech is often a matter of preference. Selecting a solution that is compatible with a variety of devices with a well-designed, easy to use mobile app with native integration to email, calendaring, texting, and calling apps is absolutely essential.

Integration – Integration with other productivity tools is one key to adding usability to any sales solution. If a user can stay within their email/calendaring environment and still use the CRM tools, setting appointments and tracking opportunities just becomes part of the day to day processes. Additionally, such integrations can assist in minimizing double entry which makes users very happy and can result in less entry errors.
Accessibility – Whether it's providing a functional desk setup, access to accessible facilities, or software that everyone can use, accessibility is critical to peak performance and inclusion in the workplace.
Reliability – Whether your organizations is relying on a hosted/cloud-based solution or hosting your own CRM application, up-time is critical to keeping users engaged. If the solution is inaccessible too often, frustration builds and team members will devise other ways to manage sales.
Support & Training – Most companies can benefit from sophisticated CRM tools for sales. However, not all companies have adequate IT resources to provide support and expertise to CRM users and this is often a barrier to user satisfaction. Organizations should strive to create "super users" or have a reliable resource available from an outside source as needed. Such personnel can offer regular training and technical support where needed.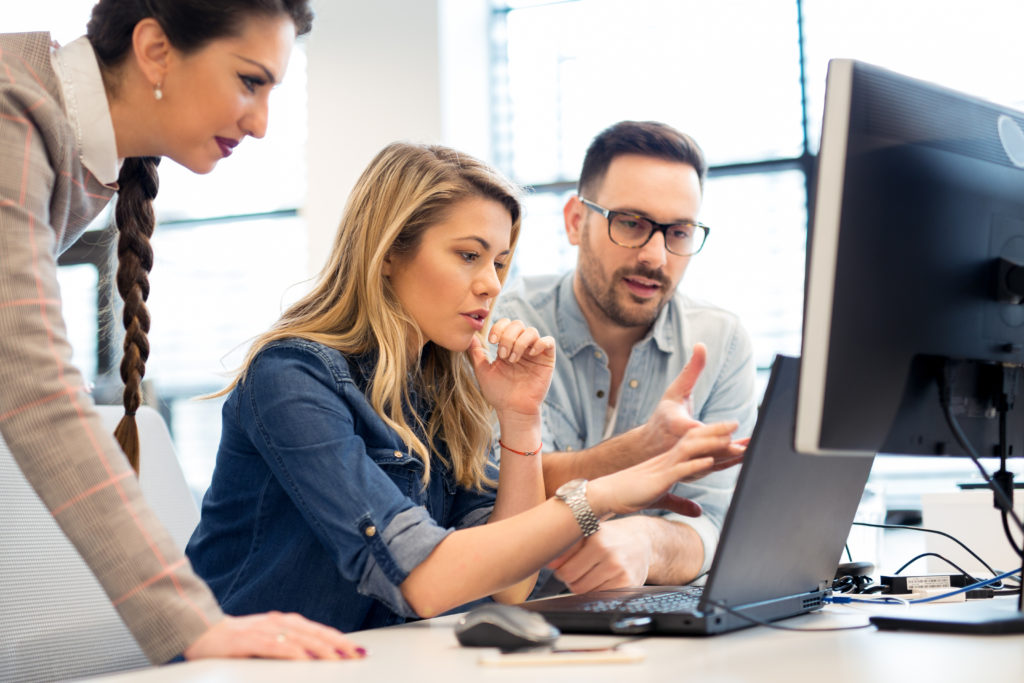 While a lot of these may seem like common sense, you might be surprised how many of these items were not available or reliable just a few years ago. Consumer demands are driving the innovation that we expect from our day to day technology into the realm of business solutions. User expectations for delivering usable customer relationship management are no different.
If you aren't sure where to begin, that's where we come in. We'll be happy to help. Contact AIM here.